TRC 2015 - Photos & Images

Starting...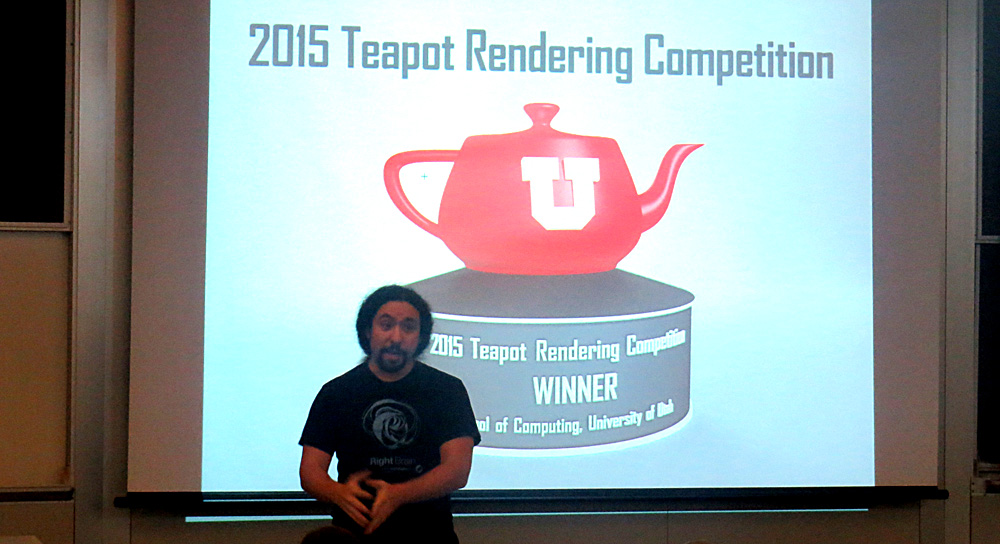 Introduction by Cem Yuksel.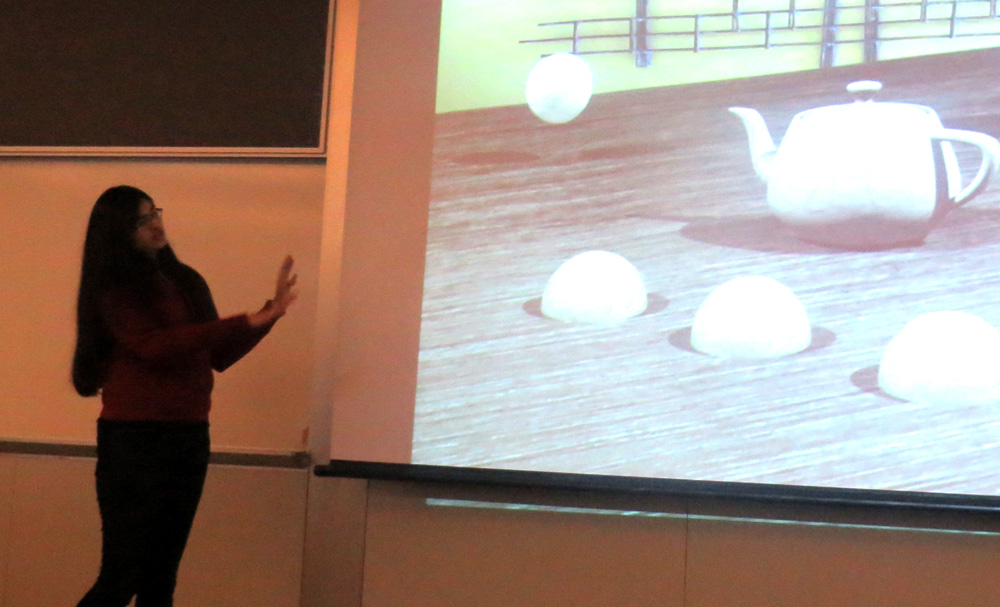 Varsha Alangar
Joshua Jared Dawson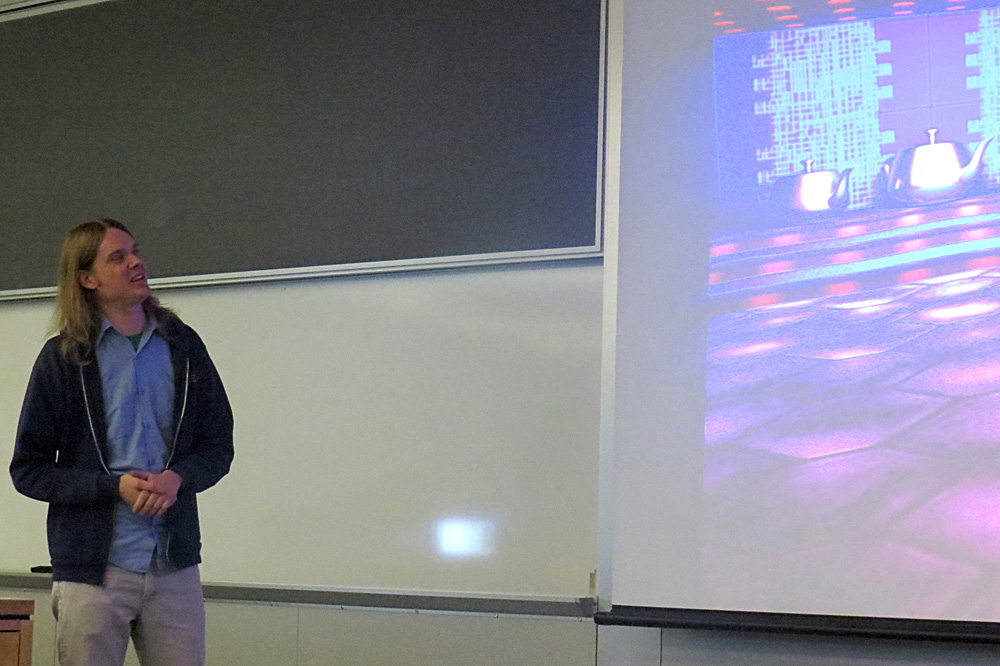 Timothy Lorin Grant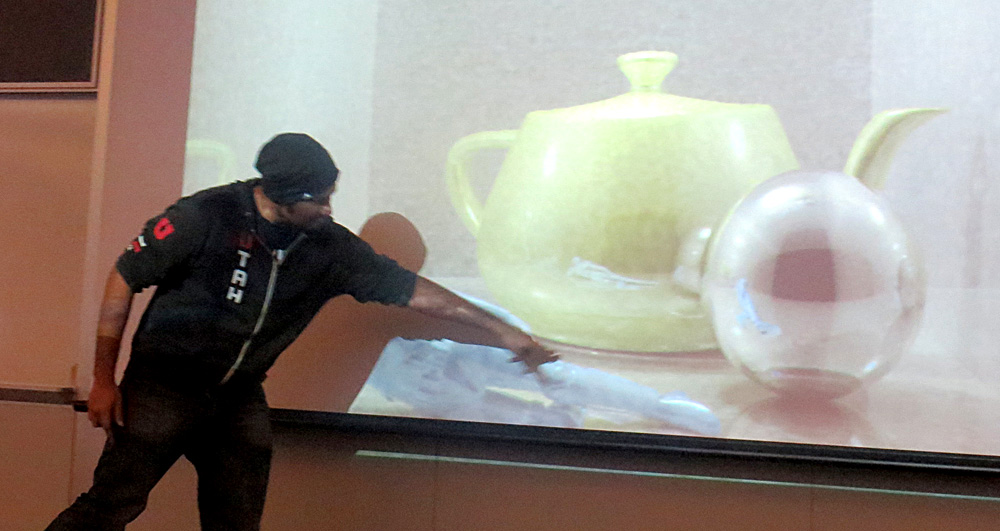 Nidal Mohammedilyas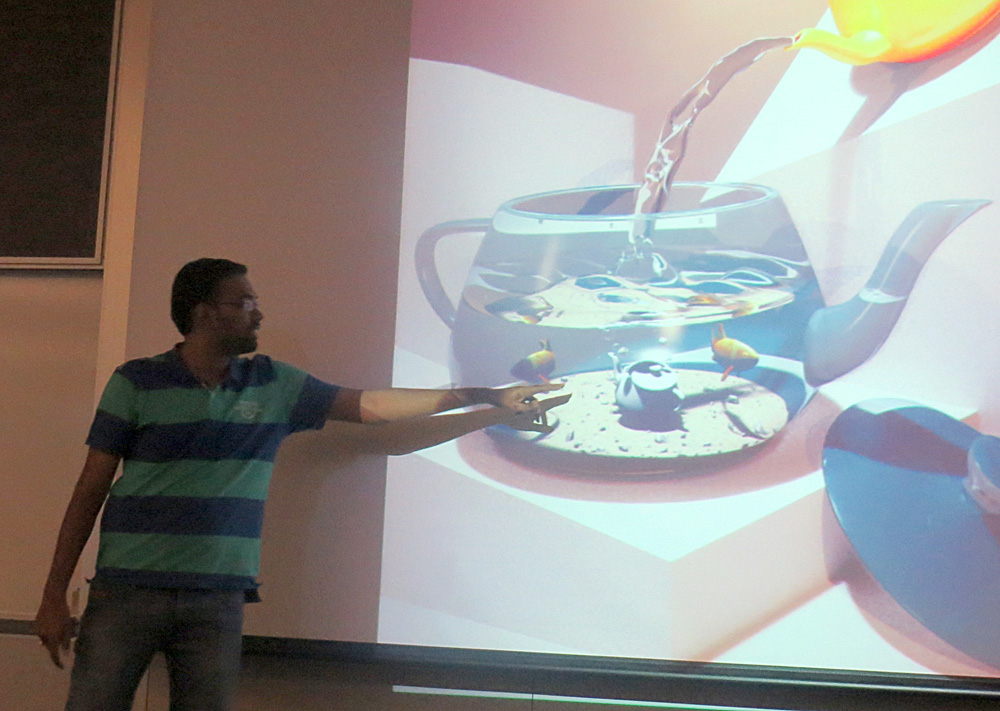 Venkata Kushal Ponnam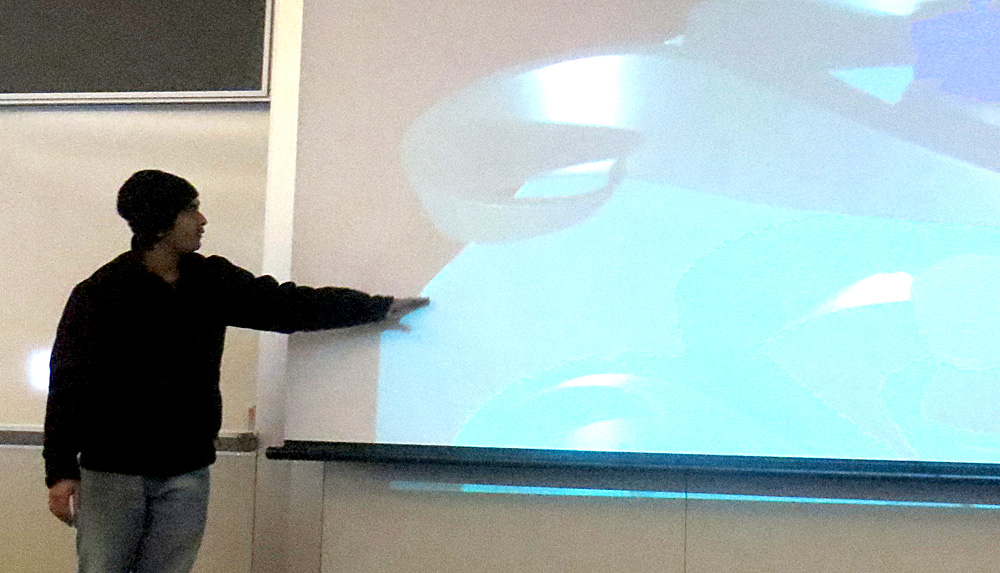 Amit Prakash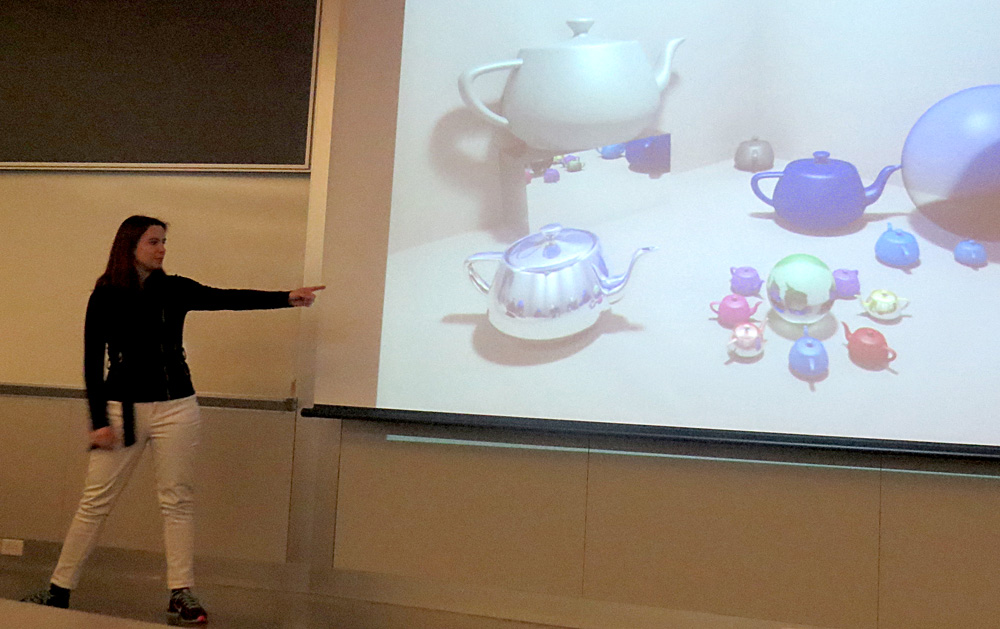 Eleni Vasiousivvopoulou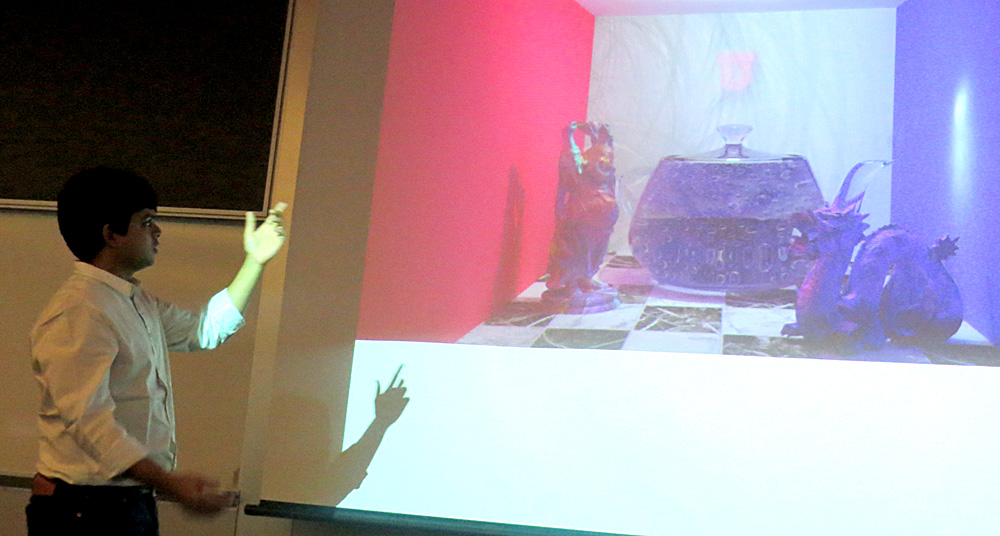 Aniketh Venkat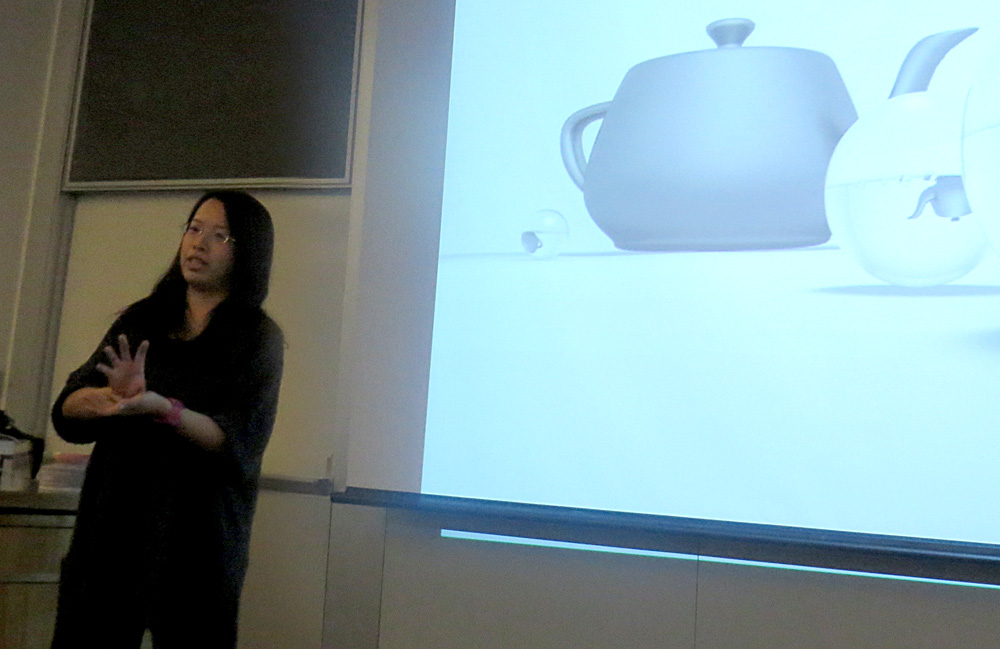 Tzu-Ying Wang (Diana)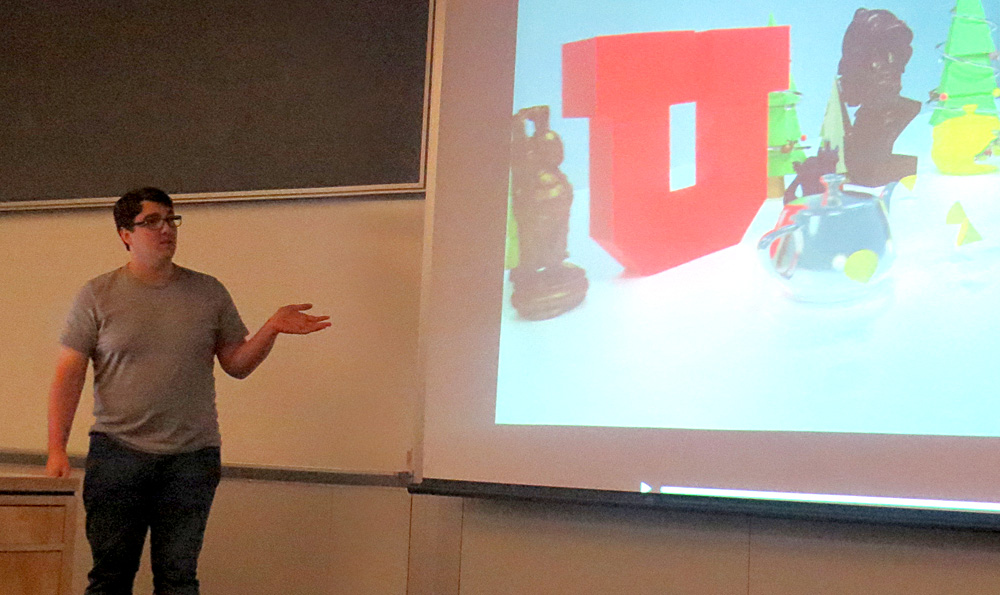 William Mason Usher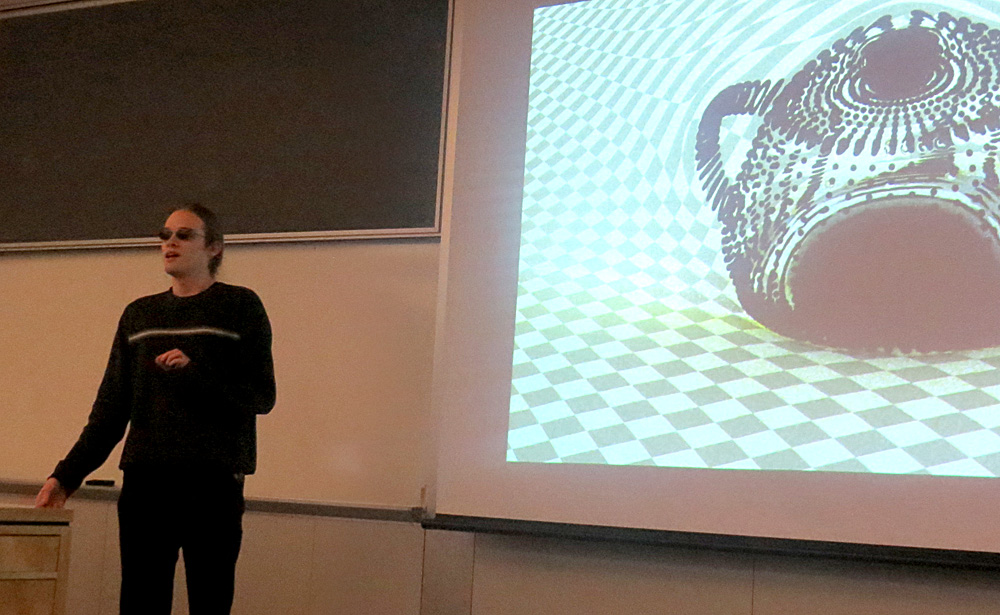 Ian Mallett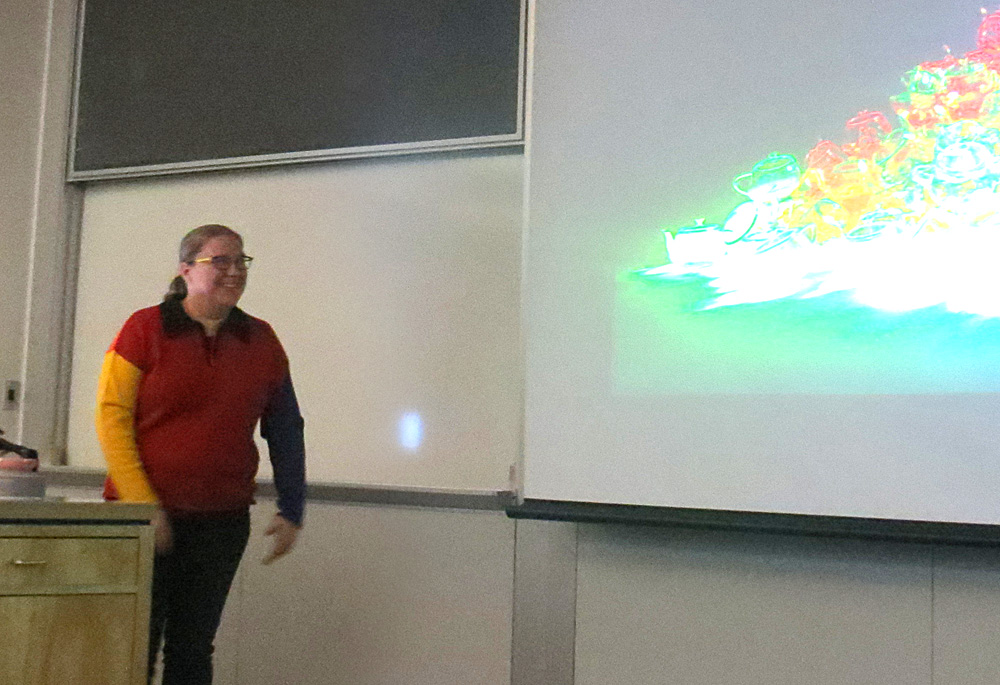 Laura Marie Lediaev
Laura Marie Lediaev won the 2015 Teapot Rendering competition.

Most of us stayed after the competition and chatted about graphics.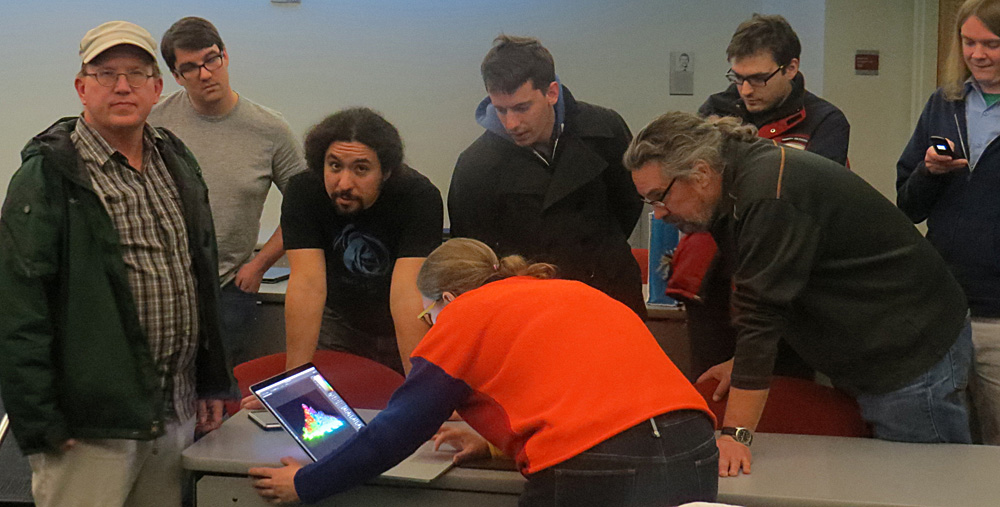 We also discussed the details of the winning piece by Laura Marie Lediaev.